Introducing our exceptional Chainsaw Man T-Shirt, crafted with the highest quality cotton for ultimate comfort and durability. This t-shirt pays homage to the popular manga and anime series, Chainsaw Man, and is a must-have for all fans and collectors.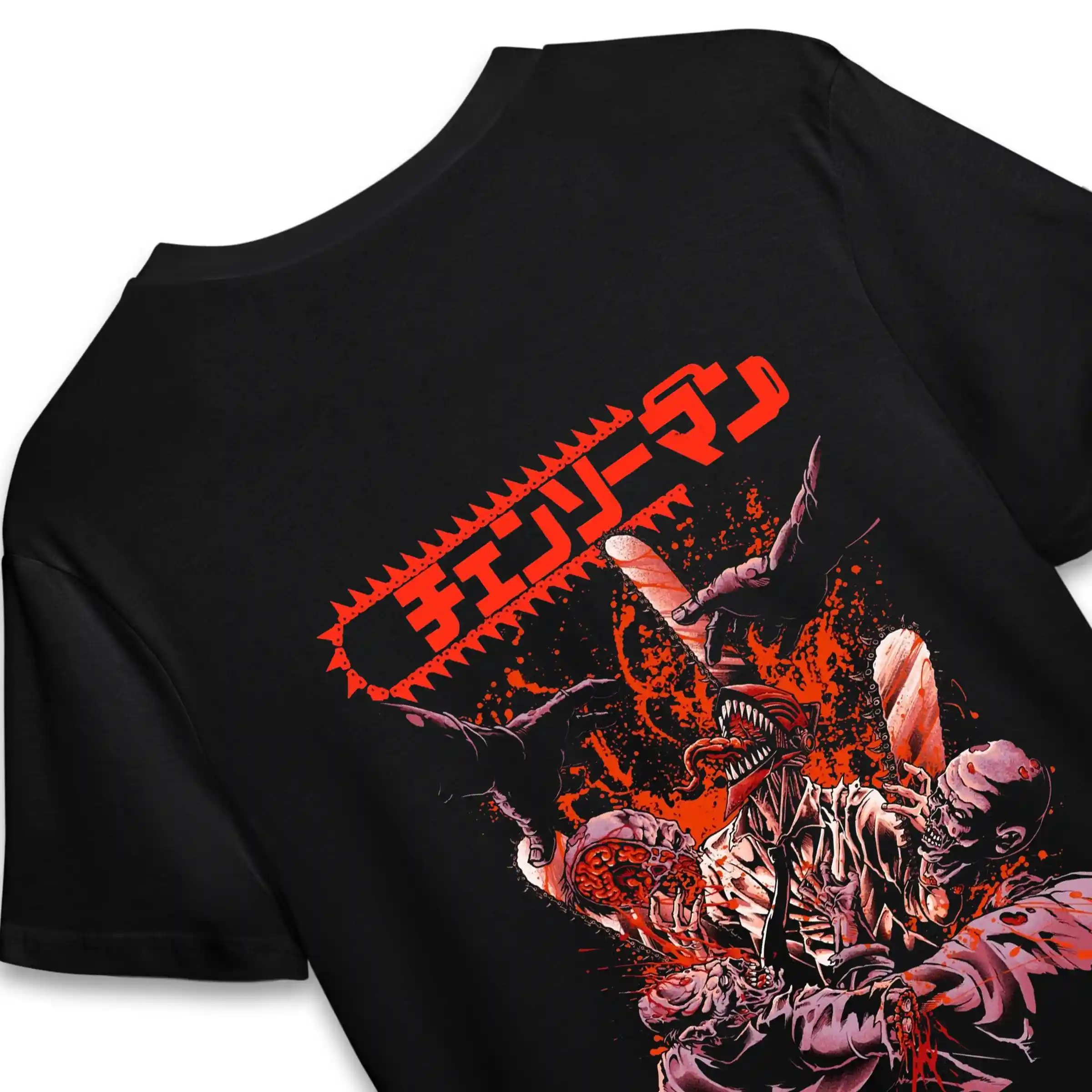 Made from 100% premium cotton, this t-shirt offers a soft and breathable feel, ensuring maximum comfort throughout the day. The fabric is meticulously chosen to provide a luxurious touch against your skin, making it perfect for everyday wear or special occasions.
The eye-catching design on the front showcases the iconic Chainsaw Man artwork, featuring bold and vibrant colors that truly bring the characters to life. The intricate details and meticulous printing ensure that the design stays sharp and vibrant, even after numerous washes.
With its versatile style, this Chainsaw Man t-shirt effortlessly complements any outfit, whether you're going for a casual look or want to make a statement. It's the ideal choice for anime conventions, fan gatherings, or simply expressing your love for this beloved series.
Invest in this premium Chainsaw Man t-shirt and showcase your fandom with pride. Experience the perfect blend of comfort, style, and durability, all in one exceptional garment. Order yours today and join the community of Chainsaw Man enthusiasts who appreciate quality and impeccable design.